Chiropractic treatment is safe, effective and evidence based for neck and back pain, disc problems, pinched nerves, headaches, spinal and sports injuries.
Chiropractors are expert in diagnosing and treating different types of spinal, muscle, nerve, joint and tissue disorders.
Chiropractic treatment consists of a wide range of gentle, advanced and tailored adjustments of the spine and other joints in a precise direction to improve their function and relieve pain.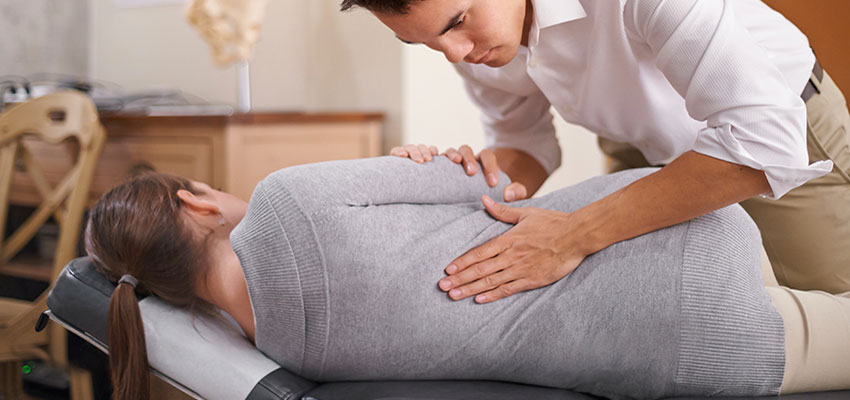 Dail's Chiropractic Clinic
Dail's Chiropractic Clinic was established in 1975 by Dr S Dail in Hollywood. Mavi Dail is the second generation of chiropractors. When you choose Dail's Chiropractor Clinic you can be confident that our team of chiropractors will listen carefully to your concerns and offer the best treatment option for you.
Dail's Chiropractor Clinic has been providing evidence based, beneficial and effective treatment for spinal related disorders consistent with UK and International guidelines to our local NHS, the general public, professional football clubs, athletes and insurance companies.
What is a Chiropractor?
Chiropractors focus on the relationship between the skeleton, the muscles, the nerves and the patient's health. We believe that health can be improved and preserved by making adjustments to these structures, particularly to the spinal column. We do not prescribe drugs or perform surgical procedures, although we do refer patients for these services if they are medically indicated.
When you meet your chiropractor for the first time, she/he will start a discussion about your health and your reasons for asking for chiropractic care.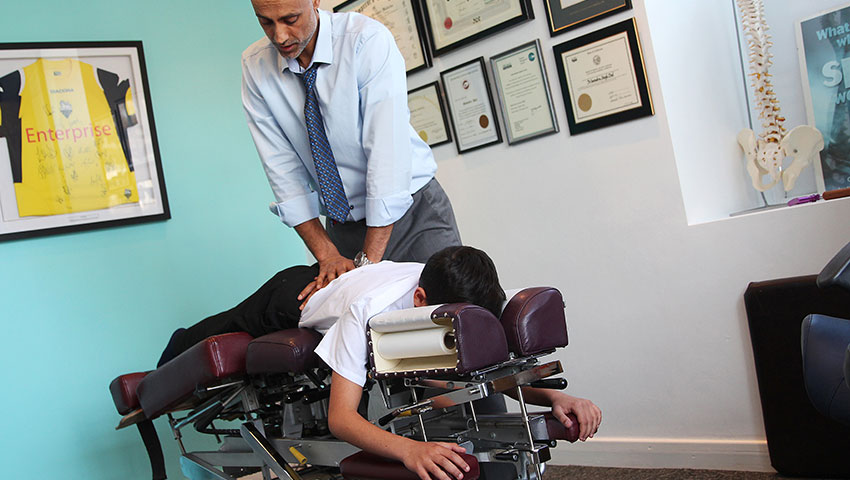 What Can I Expect?
On your first appointment, a full chiropractic assessment will take place. This includes a discussion of your health, an examination, a report of findings and treatment (if appropriate).
Your health history:
You will be asked not just about the pain or complaint that may have brought you to the clinic, but also about your past health history. To ensure that chiropractic care is appropriate for your condition we will need to establish an overall health picture. Please bring any medical prescriptions with you, as well as any previous x-rays or MRIs relevant to your complaint. Your details are confidential. No one else will be allowed to see your notes without your permission. If chiropractic appears not to be suitable for you, you will be referred to your GP or to a relevant specialist.
Examination:
We will then carry out a tailored orthopaedic, neurological and physical examination. Gowns are made available for you to wear for the examination; you are also welcome to bring your own vest and shorts. The examination will concentrate on your neuromusculoskeletal system (nerves, muscles and joints), but it may also be necessary to check other things such as your blood pressure, as well as heart, lungs and abdomen to rule out other causes.
Report of findings:
A report of findings is a discussion about your complaint, its diagnosis, and treatment. We will tell you in clear, simple language, what your diagnosis is, what can be done about it, and what you should expect in regards to treatment. At this point it may be apparent that you may need x-rays or MRI imaging, for which we can refer you. Any imaging will only be requested where clinically justified, in line with current legislation and guidelines. We may also need to obtain further information from your GP before starting treatment, but this will only be done with your permission.
Treatment:
Usually we can start treatment on the same visit. We can use a variety of techniques to suit your needs. Chiropractic treatment mainly involves safe, often gentle, specific spinal manipulation to free joints in the spine or other areas in the body that are not moving effectively. Along with spinal manipulation, a variety of joint mobilisations, and massage techniques are used in combination to encourage a more rapid recovery. In addition if necessary we will offer advice regarding posture, home exercises and stretching tailored to your specific diagnosis.